Amos McGee loves to rise early, brew a pot of coffee, eat his oatmeal, swap his pajamas for a fresh-pressed uniform, and head straight off to visit his animal friends at City Zoo. Every day he is on the bus by 6:00 a.m. sharp, traveling to his job as zookeeper. It's a job that he loves, since he delights in playing chess with Elephant (who considers every move carefully), running races with Tortoise (who never loses), spending quiet time with Penguin (who is very shy), reading stories to Owl (who is afraid of the dark), and lending a handkerchief to Rhinoceros (who always has a runny nose). Today, however, it is Amos who has the sniffles, and he simply must stay in bed. Unfortunately, that means not spending time with his dear animal friends. But, later that day, Amos's good friends have a splendid idea––they will hop on the bus to go visit Amos!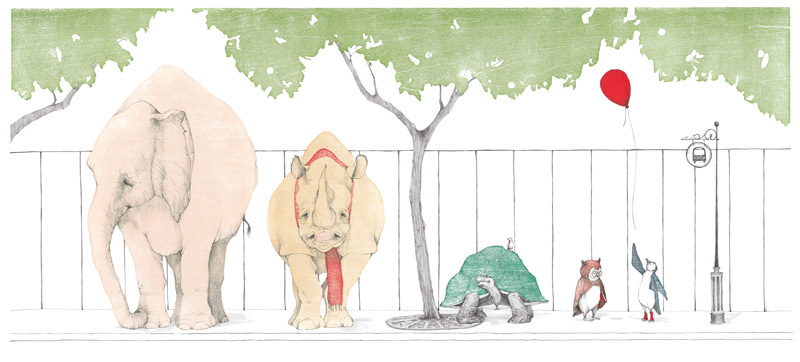 Writer Philip C. Stead does a beautiful job of introducing the reader to the kind and caring Amos McGee, whose gentle soul is reflected in the soft pastels of the book's illustrations. The text is quiet and measured, but filled with larger meaning and depth of feeling. Its delicate illustrations amplify the main story with smaller stories within (Mouse, for example, is fascinated by Amos's pocket watch). Readers can empathize with Amos, who feeling under-the-weather, is cared for by those who love him at a time when he needs their companionship the most.
A Sick Day for Amos McGee
age range:

2-6 years

grade range:

preschool-1 years

lexile measure:

760L

binding:

hardcover

pages:

32 pages

publisher:

Roaring Brook Press; First Edition (May 25, 2010)

language:

English

isbn 10:

1596434023

isbn 13:

978-1596434028

dimensions:

9.6 x 0.4 x 8.8 inches
A Sick Day for Amos McGee, first published in 2010 by Roaring Brook Press, delivers the serious message of what defines true friendship while making the subject entertaining and joyful. It is a celebration of camaraderie, and the reader should keep their eyes open to see where the red balloon that floats over Amos' house from the very first page (and continues appearing throughout the book) ends up! Sometimes even sick days can be a party when surrounded by friends!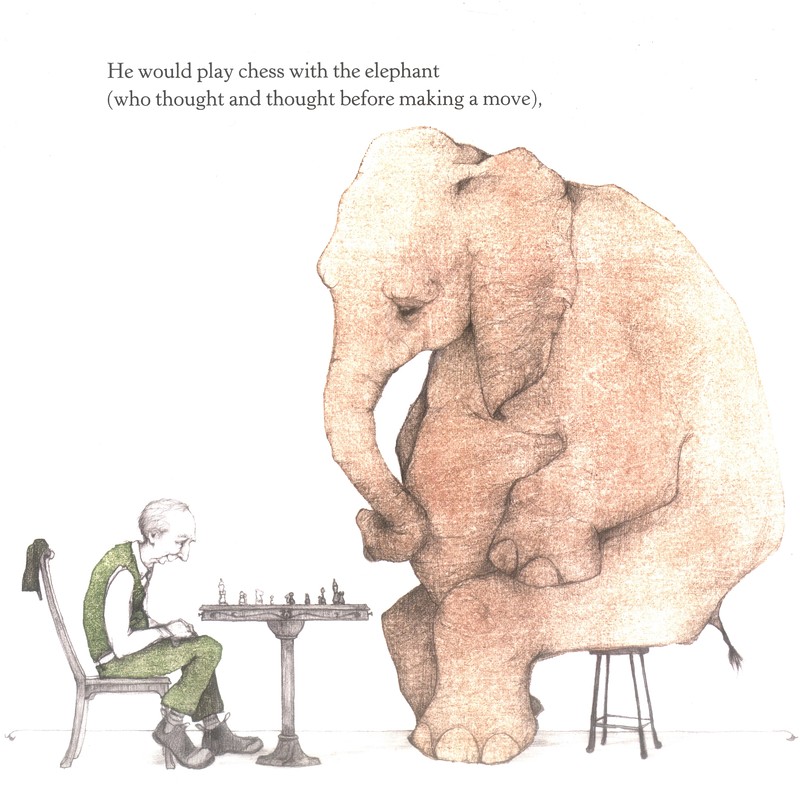 The book is made all the more interesting by the fact that this Caldecott winner was the first picture book ever illustrated by Erin E. Stead, the author's wife and collaborator. Simply put, it is the perfect marriage of pictures and words by a very talented husband and wife team.