In this edition of The Writer's Journey, CWG Online Editor-in-Chief Sheila Wright is pleased to interview CWG member and author, Lyn Sirota!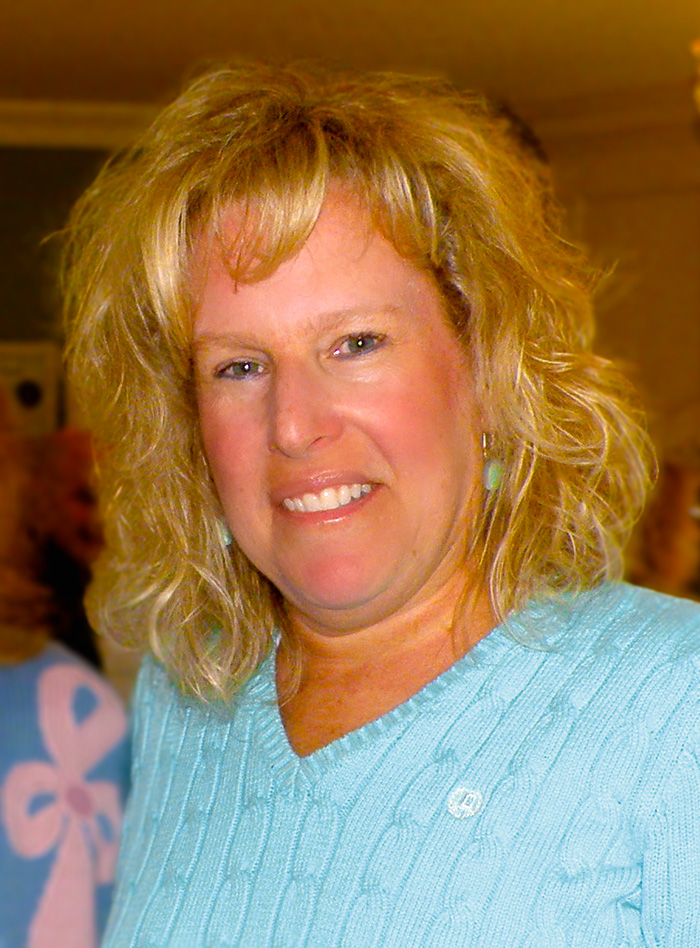 Lyn Sirota
Lyn Sirota is the author of 22 children's books and many articles and poems in popular children's magazines like Highlights, Spider, Ladybug, Hopscotch and Boy's Quest to name just a few. She has written Science Weekly issues at all grade levels about: Birds, Hot Springs, Whales, Poisonous Animals and Rats. Sirota is an active member of her local and national Society of Children's Book Writers and Illustrators and is a council member of the Rutgers University Council of Children's Literature. Her book, The Capitol, is in the series that won the Teacher's Choice Award from Learning Magazine. She lives in central New Jersey with her husband, children and three furry rescues.
Welcome to the Writer's Journey, Lyn!
Sheila Welcome, Lyn! I am so pleased to be speaking with you today and sharing your writer's journey with our readers. Recently, you and I were discussing your transition from a Human Resources specialist to a full-time writer, and I was struck by your comment that it was never really a conscious decision of yours to become a writer. Rather, you have always been a writer. Would you please elaborate?
LynThank you for the opportunity, Sheila. I'm so happy to speak with you too, as well as CWG Online readers. When I say I've always been a writer, I started writing quite young, like many out there. My mother, a life-long educator, always encouraged and pushed me…in a gentle way. My brother introduced me to poetic language when I was too young to read. Tragically, I lost a close friend when I was young and was encouraged to write about how I felt and it really helped. One of my earliest poems at that time was contemplative––questioning life and being here on earth. Fast forward to getting a masters degree in Industrial Psychology and working in corporate Human Resources for 16 years. Writing was a big part of all my jobs and people used to comment about my writing ability. I was regularly called upon to "ghost write" important corporate wide memos and communication from the top executives. So writing has always been a part of my life. It's who I am.
SheilaI know that the tragedy of 911 was also a major turning point for you. How did it affect your decision to ultimately leave the corporate world?
LynThe tragedy of 911 affected the entire world. It was unexpected and came out of left field. I'm sure I'm no different from many people, but it prompted me to take a hard look at my life and the footprint I'm making on the world. We only have so much time and I really want to make my time on this earth count. So what better way to make an impact than to write for children. I knew I could write both technically and creatively, so I decided I needed a program to hone my skills. I decided on the Institute of Children's Literature. After getting some mentoring from a more senior writer, I began to submit my work to children's magazines. When one of my non-fiction articles about Atlantic Mole Crabs titled "Holey Moley" was accepted at two magazines both with offers, I knew my journey was beginning.
SheilaHow has your Masters degree in Industrial Psychology influenced your writing?
LynGreat question and one that isn't often asked. A masters degree program involves an inordinate amount of research and writing. I was writing day and night. My professors – who I eventually ended up working with in my first Human Resource (HR) job – would always give me strong feedback about my writing ability. All of this research and writing prepared me to be a skilled, non-fiction author. Also, many parts of research involve interviewing, a skill I had 16 years to polish in corporate. By that time, I'd interviewed thousands of people at all levels in the companies in which I'd worked. An HR department is "people central." Working with so many different types of people at all levels prepared me to work well with editors and subject matter experts in order to create a well-rounded book.
SheilaSince making a decision in 2001 to begin pursuing writing as a career, do you think that your writing has changed much? What about your focus? What new themes interest you?
LynMy writing has evolved. I still do a lot of editing. That goes without saying, but I can really get to the point much faster and clearer. All the conferences and workshops I've attended as well as experience critiquing other people's work has given me the ability to step back from my work and really assess the value and relevance. Those are really critical in order to create and sell a book. My focus has broadened to areas I didn't necessarily expect, like writing biographies. Animals and nature have always been on my radar and will continue to stay there. The challenge is to look at the subject matter in new and unique ways. That takes a lot of thinking and exploring. It's also the most creative and rewarding.
SheilaSpeaking of conferences and workshops, please tell us how you came to be involved with the Rutgers One-On-One Plus Conference and explain what its main focus is.
LynSure! I was spending time with the talented fiction author, Karen Rostoker-Gruber, who was active in the Rutgers One-On-One Plus Conference as a council member and she asked me to consider becoming a part of the council. I agreed and was accepted by the council. The main focus of the conference is the mentoring of newer writers by experienced authors, agents and editors. It is a relatively small conference with wonderful access to contacts and experienced folks in an accessible way. There are one on one reviews of work as well as five on five sessions with diverse mentor groups.
SheilaLyn, let's talk about The Capitol, one of the books in a series that won the Teacher's Choice Award from Learning Magazine.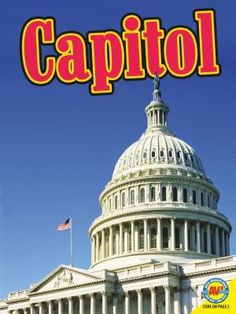 Series Winner of the Teacher's Choice Award from Learning Magazine.
LynYes…ironically I was doing all the research for The Capitol at a time when my daughter was considering a college in Washington, DC so the timing was interesting. My book, The Capitol, is a book for older readers, that reviews the history of the Capitol, the interior and exterior of the building, the architecture and design, the location and builders as well as issues facing the structure. There is a quiz, detailed timeline, and science tie-in as well. It's a comprehensive title with other great titles in the series.
SheilaJust the kind of book that I enjoy sharing with children––fun and educational!
In addition to being an award-winning author, you are also a certified yoga teacher. Has yoga played a significant role in your life as a writer?
LynYoga has more recently gotten me on a path to centering my mind and moving forward. Through teacher training we were required to do certain practices on a regular basis. One of those practices was meditation. This was truly valuable to me and taught me so many things about myself. It is also a great way to brainstorm ideas because things just come to you during that time, even though the idea of meditation is to clear the mind and "remove it." That's always a challenge! Going through teacher training also strengthened my knowledge of anatomy and physiology and my confidence, because to teach a practice as technical as yoga, I knew I could then take on many other things.
SheilaBesides yoga, how do you enjoy spending your time when not writing?
LynWell, not surprising, I am a voracious reader. I run the book group at my yoga center, The Enlightened Readers group. This past school year I spent quite a bit of time in a local elementary school reading to Kindergarten through fourth grade classes and talking to the kids about writing and research as both an author and a literacy volunteer. I also coordinated an Author's Night at the school. I take part in many of the fundraisers for Second Chance for Animals in my township which supports the animal shelter. As a writer, I participate very actively in writers groups and have lead my group twice. Another creative outlet I have is scrapbooking. I'm an active wrestling and baseball Mom as well. And… I sing in a choir that performs in the winter and spring. I love nature walks too.
SheilaI'm so pleased to hear that you donate your time to mentor children, Lyn. Writing can be a very solitary existence, and I like to encourage my writing friends to stay close to their audience by volunteering their time in exactly the ways that you have described. Volunteering is powerful––not only can it benefit children immensely, but it benefits volunteers in myriad ways.
LynI agree, Sheila. I became a volunteer with the Somerset County Literacy Volunteers and the first opportunity they presented was at a local elementary school right in my own township. So that was confirmation, it was meant to be. The teachers and kids have been wonderful and it has been a fulfilling experience. Really a win-win. I have so many adorable letters from kids thanking me, and the teachers enjoyed a little break in the action too. For me, I got to see firsthand what the kids liked and responded to and I even added some writing tips in when I spoke to them. My time with the kids reinforced what the teachers have told them and added some new methods and suggestions.
SheilaAs a nonfiction writer moving into the 21st Century world, do you see topics of special importance?
LynThe multicultural and diversity themes are big ones. What goes on all around the world and bringing that up close for kids is fabulous. It is also critical for kids to read books with relatable subjects and people that reflect society. STEM [Science, Technology, Engineering and Math] have come into the spotlight as well. Books that address these areas will be in high demand as well as books that just put a new twist on a regular theme.
SheilaWhat advice would you give to writers interested in nonfiction?
LynNothing really any different from anyone looking to write for children. Read a ton in your area of interest, find a great writers group or create one yourself, join SCBWI, study the market before you submit and immerse yourself in "craft" activities like conferences and workshops.
SheilaAny nonfiction book suggestions for us?
LynGosh, Sheila, there are so many it's really hard to narrow them down. I tend to like books about nature so really any nature titles would do it for me. I love Doug Florian's work. After attending the non-fiction conference in NY, I was able to get more familiar with books by Melissa Stewart, Heather Montgomery, Jen Swanson, Mary Kay Carson, Steve Swineburne and the Ransomes. All great and thought provoking. Just the kind of reads I love!
SheilaLyn, it's been a delight speaking with you, and in closing, I love to ask authors something about their own reading practices:
Who are a few of your favorite authors?
LynThere are many! A few of my favorite authors are Geraldine Brooks, Lisa See, Khaled Hosseini, Elizabeth Gilbert, Amy Tan, Alice Sebold, Harlan Coben, Tess Gerritsen, Anita Diamant and the list goes on and on….
SheilaMore writers to add to our summer reading list! Thank you, Lyn Sirota, for being our guest on The Writer's Journey at CWG Online.
LynSheila, thank you for this opportunity. I so appreciate the chance to collaborate with you and contribute to your fine work.
See you next time on The Writer's Journey!
For more information about Lyn's work and books visit:
lynsirota.com, her Amazon page and to follow her blog: blog.lynsirota.com.