It's funny how life unfolds and surprises us. I do not think there is one person in this world who can say life had never surprised them, ever!
All I ever wanted to do ever since I was little was to draw. I can still remember the first stick figures my grandma Ana taught me to draw. I felt excited yet somehow an extra feeling mixed into the creative smoothie. I felt sorry for my grandma, because she did not know how to draw more "complicated" stick figures and because the only two colours she used were red – for girls- and blue – for boys. That day I set myself on a never-ending quest to learn how to draw exactly what I saw with my minds eyes (my first was an elephant).
Breakthrough number two was maybe a year later when I was 5. My aunt and cousin from the States came to visit and brought me a huge set of felt tip markers. I was in awe since you could not get that kind of marker in Romania. The colors and the quality was so fantastic, they lasted well into my school years, gaining me the nickname "The Girl with The Markers." Old schoolmates still call me that some 20 years later.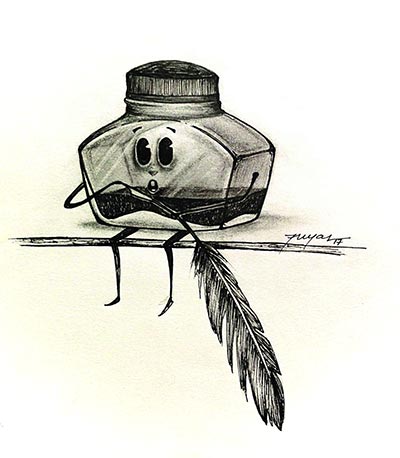 Illustrations by Inya Serban
I was hooked–on art, color and shape. Growing up a bit, I saw my way paved to artistic glory. I was to go to an art school starting with my high school years. All would be great and years later I would be this awesome, fantastic, eccentric illustrator. My parents had a different plan though, as many parents do, plus there was this stigma that art school was not "school" enough. So, I got to study languages and literature at a very respected high school, for the next four years. I was going to follow an Art Studies Faculty once this was over. Yet again, this was not going to happen and in the years to follow I got a BA in Communication and PR, a MA in Communication and Mass Media and a PhD in Management. Artistic, right? Do not get me wrong, I am very grateful for my higher education as I was blessed with all kind of beautiful experiences, but something was always missing. And the lack of that something made me angry, bitter, and later on, a bit panicky.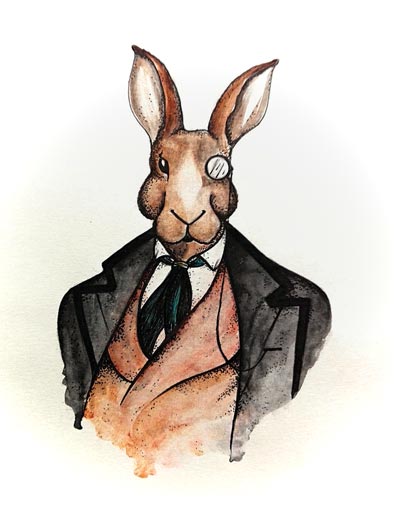 This was it! The boarder I had to cross in order to find myself again, for that I always knew I should be an illustrator and the illustrator inside was really shouting at me to set it free. It was hard, but I did it! Struggle with one's self is the hardest thing to do in life, as you need to undergo truth and change. You need to set things straight, to come to terms with who you are and what you want to do, and then, to actually do it.
And this last part, the doing, is where most of us get stuck and/or give up. This was the step that took the longest for me, the point in which my researcher side went into auto mode and started to do its job, collecting data on how other artists promote themselves, how social media works, what you need to do to get exposure. It set a scale of social media outlets depending on their importance to myself and what I call the fear factor (where can people judge you more).
And this last part, the doing, is where most of us get stuck and/or give up.
At first, my introverted, shy, question-yourself-harshly side could not even post a picture of my art anywhere. I just watched with admiration how others were confident enough to do it. But I started one day with posting on Instagram, where my friends where not really present, and just one year later decided to go for a Facebook page, where all my friends are present. Somehow I was afraid of what the good people I know would say about my art and artistic endeavor.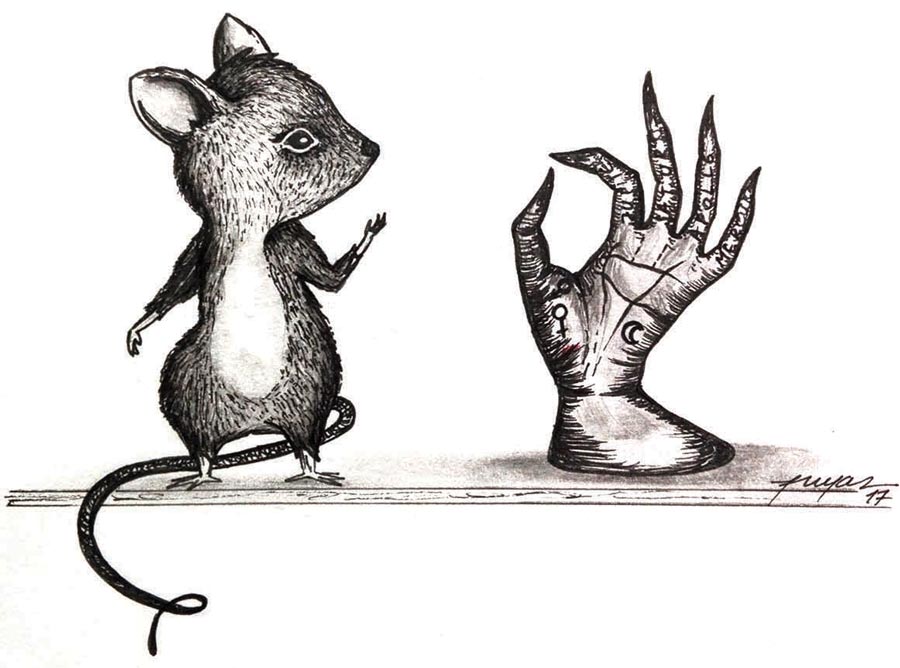 Steady and with caution the researcher in me found out that there is sort of a recipe for growing an audience and with it your self-esteem: good pictures, daily posts, just do it! But this road to success must be dabbed in a tad of courage, and though it seems hard at first, once you get the hang of it you will be hooked and proud.
My 5 steps program sits in my journal every day, as a refocus list:
1. What do you want to achieve?
Keep your goals clean and clear. You should know what you want and work on building it. It doesn't matter if it's just a sketch for today, a full piece of art or a future art gallery.
2. One day at a time!
Give yourself time! As the saying goes, Rome wasn't built in a day, and to be honest all great things take time. You will become better, more focused and your self-esteem will grow daily.
3. Surround yourself with artsy people!
It is easier when you feel that you are part of a group. Seek to be part of the artistic family, even if it is through an online presence. It helps A LOT!
4. Experiment with art supplies!
You will find what suits you as line work or coloring techniques, this way you will find yourself more in control.
5. Be prepared to handle praises as well as critique!
If you cannot take in both positive and negative feedback, reassess the idea of them. Negative feedback does not need to bring you down. An artist's quest is never over, you will learn daily if you use feedback. Not everyone needs to like your art, but everyone can teach you something new.
Illustration and the road to finding my place in the artistic world helped me through some harsh times and all the struggle that came with this adventure reinforced an idea that was always living within myself.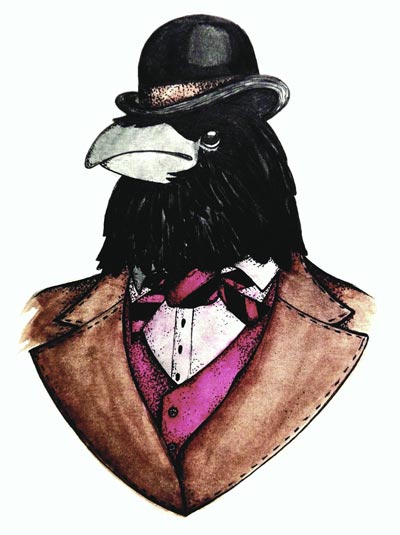 My online presence is still in diapers. I am just beginning to really hold the harness tight in my hands and be proud of everything I post. It has brought me commissions and work with wonderful people and now I want more! But the best thing it did for me was to bring me closer to the art scene. I feel closer to those wonderful illustrators and artists, and some became my friends. I feel like I have found a lost part of my family and I can finally feel like home in my own skin.
Illustration and the road to finding my place in the artistic world helped me thorough some harsh times and all the struggle that came with this adventure reinforced an idea that was always living within myself. We all know exactly what we want to be when we grow up, our instinct sometimes talks to us and shows us, and the inner child feels so joyful when it does. We just need to listen more to our souls and go on that road. I always knew I was going to be an illustrator and even if life pushed me on all kind of roads, I found my way back! You can read tones of plans on what works, pages filled with experiences, but you need to remember that the thing that separates success from sorrow, is that leap of faith, the dab of courage it takes to do that which makes your soul happy!