CWG Online is pleased to share its new Student Spotlight, which will feature talented young artists and writers under the age of eighteen. If you wish to have your own work considered for publication, please reach out to our Editor-in-Chief Sheila Wright at sheila@childrenswritersguild.com.
In this first Student Spotlight, we feature Sasmita from Singapore, who shares the story of how she was inspired to become an artist, and some of her recent work …
My name is Sasmita. I am a 17-year-old self-taught artist living in Singapore. I recently graduated from secondary school. I'm currently on my final school holiday, waiting to get back my results for my 'O' Level national examinations. I have further plans to study the arts at the Nanyang Academy of Fine Arts (NAFA) next year.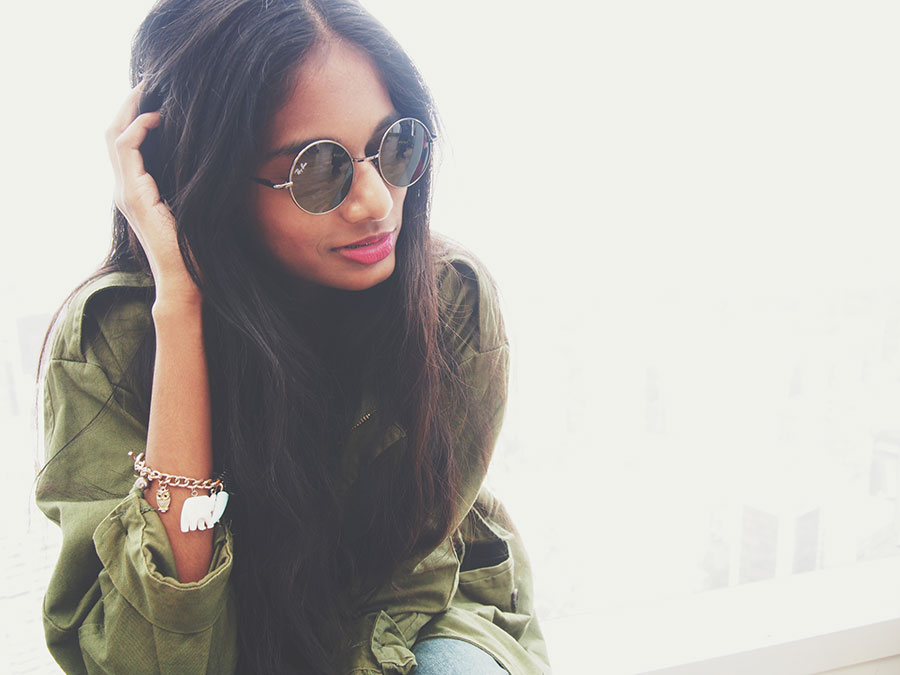 My journey as a young artist started when I was a toddler. I grew up with crayons and colour pencils in my hands.
My journey as a young artist started when I was a toddler. I grew up with crayons and colour pencils in my hands. My mom every so often tells stories of me drawing and explaining my works to her despite me barely even knowing what I was actually saying. Like most children here, I went to kindergarten and primary school. Art and Craft was a compulsory subject. We would often create picture frames out of macaroni and ice cream sticks. But at that age I never really thought about art. At the age of 13, I got into a neighbourhood secondary school. When I entered secondary school, for the first two years, art was still compulsory. I was taught the basics like simple shading and blending using pencils and colour pencil. I was never the best in class. I always got a border line pass and was never really interested in art. In my 3rd year, I had to choose an elective subject to study for the next 2-3 years in secondary school. I was offered Art, Design & Technology, and Food & Nutrition. Being a person who can't really take up textbooks and memorize them word for word, I decided to take Art.
My first year as an art student did not go well. I was barely paying attention, and I was not able to shade and draw like the other students. Soon I started to realize that the next year would be my 'N' level national exams, and I would have to produce quality pieces in order to pass. That realization was life changing. Over the 2-month holiday before the start of my new school year, I tried to brush up my skills. That was when I came across a tattoo artist and her works. Hannah Snowdown, is a tattoo artist in Sheffield, UK. Her works caught my eye as she used the pen rendering method called 'stippling'. I was very inspired by her works, so I decided to try that method. Soon I realized that I had so much potential, I just had to put my heart into it.
For my 'N' level exams, I put my new set of skills to work and created an A1 sized work using only that method. It was not an easy process, since I was never the most confident person, and I always felt that I wasn't talented. But as I worked on my piece, the compliments and support from the people around me, especially from my art teacher, close friends, and family members, gave me the confidence I needed and created a change in me. I was more self-loving and mindful about things. I believe that art is never about how realistic it looks, but about how strong and relatable the meaning behind it is. That is the reason why every piece of art I create has a deep meaning to it.
As I entered my final year in secondary school, I prepared for my 'O' level national exams. My passion for art grew, and it helped me develop new skills as well. I was able to shade and colour well. I recently started to learn acrylic painting. Art has given me the opportunity to create and have a choice, a platform to stand up and say that these are the things that I care about, this is what I believe in and this is who I really am. I'm still young, and I believe I still have a long way to go, but I am willing to break the barriers of "impossibility". I am capable of so much.
I believe that art is subjective which, logically, does not support being insecure about your art. We might believe someone else's work is 100 times better than ours, but a stranger could come by and actually prefer your art. This just goes to show that art is to a great extent subjective. It's the reason we have genres and categories and styles. What one person might like is not someone else's favourite and, when you keep this in mind, it becomes that much easier to build self-confidence for your passion.
We might believe someone else's work is 100 times better than ours, but a stranger could come by and actually prefer your art.
My passion has given me the drive to do what I love. I am overwhelmed that many people around me look up to me and are working towards what they love. I always tell people to follow their heart, because when you do what you love, that's when you will be your best. Just do whatever feels right. I follow my gut feelings and that's when everything falls in place. Art has really opened my eyes to the synchronicity of everything. I would want to tell everyone reading my article that life isn't always a beautiful piece of work. You are the artist of your own canvas–you get to decide what you want your work to look like. You decide the colours, the shades, and the strokes. You will make many mistakes along the way, but it's up to you to bring the best out of every little mistake you make.
My favourite artist Frida Kahlo once said, "I paint my own reality. The only thing I know is that I paint because I need to, and I paint whatever passes through my head without any other consideration." Art has given me the platform to express my deepest thoughts and feelings. And that's the power you possess as an artist, to express yourself. Art offers us the opportunity to become explorers, to look deeply into common objects, and to reflect on the past to unearth forgotten experiences and emotions.