Meet Ford and his plush rabbit companion, Red. They're inseparable buddies, especially at bedtime. Cozy together and ready for sleep, they first conjure up their favorite adventures paired as a dynamic duo: cowboys riding the prairie; divers exploring the sea; heroes soaring with eagles; and more. After each scene, they return to their bedroom to imagine the next kid-friendly escapade to encourage happy dreams and sleep.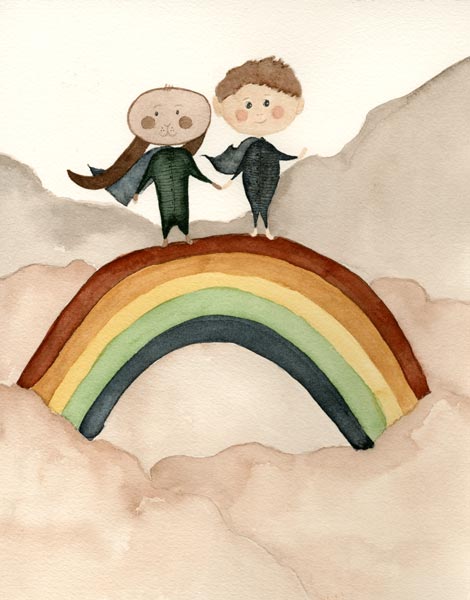 Leigh uses four-line rhymes across two-page spreads to describe Ford and Red's adventures. She concludes each exploit with catchy wisdom:

What happens next
in the world we dream?

Just close your eyes.
I bet it's extreme.

You just know kids will be chanting along with you as you read about dreams in the extreme!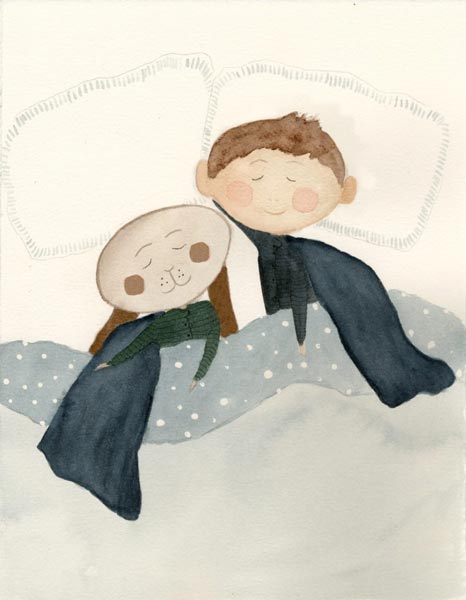 The art scores another perfect match: Mackenzie Fink's muted illustrations lift the story's gentle tenor while displaying quiet spunk in action sequences. The artist's soft colors highlight each adventure and surround the bedroom scenes in dreamy shades. Her muted blue-grays and dark-toned drawings of starlit skies, where animals encountered in each dream shine in their own constellations, are stellar in every sense of the word.
What parents will like
Prepare to be charmed by the art and sleepy-time action in this sweet read. Adults might wish to role-play Ford's exploits with their young readers and even encourage young ones to come up with their own adventures.
Time For Bed With Ford and Red
author:

Jacqueline Leigh

illustrator:

Mackenzie Fink

binding:

Hardcover, 38 pages

publisher:

Mascot Books (August 1, 2017)

ISBN-13:

978-1631779855
Perhaps best of all, the plot resets after each quest to Ford and Red, who are always ready for bed. Yes, the book encourages kids to imagine, fall asleep, and dream!

So you see,
Lots can happen
When daytime ends,
As we doze and dream

What a perfect mantra for wiggly children at bedtime!
I highly recommend Time for Bed with Ford and Red for preschool through second-grade. This charming blend of story, character, and illustration is sure to become a bedtime favorite.