CWG is pleased to present another winning entry in the Anna C. Price Poetry Prize for young authors! Olivia Spenard's winning submission in the Written Poetry Category, Yours, is featured below.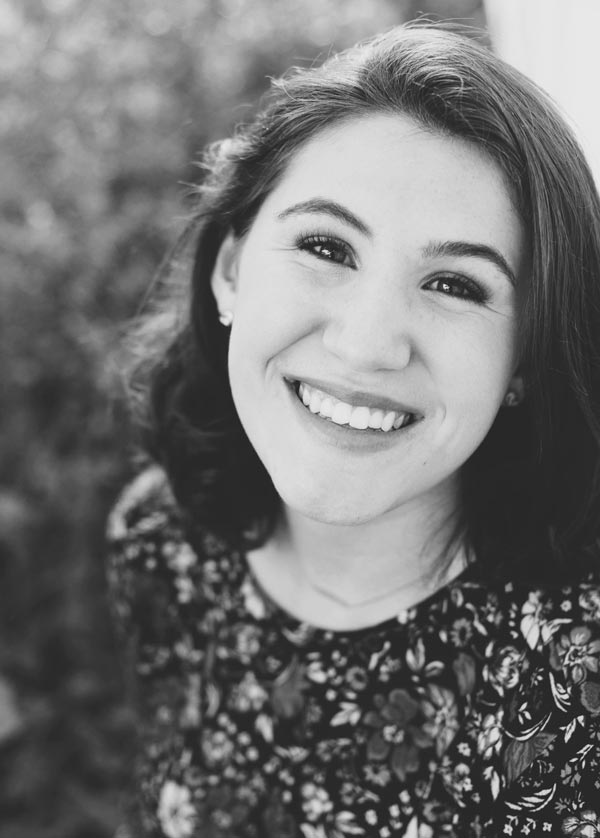 Olivia Spenard
Olivia Spenard is a senior Creative Writing major at School of the Arts, a department to whom she is very grateful for so many of the wonderful things in her life. Along with writing and reading, she spends most of her time in a theater, performing and singing. Some of Olivia's favorite writers include Mary Oliver, Markus Zusak and William Shakespeare. Olivia's other favorite things to do include spending time with her sister, learning Academy Awards trivia, jamming out in the car with her friends or watching West Wing. Olivia will be attending a still undecided University in the fall to pursue Theatre Performance and English.

Yours
The poem is sad because it wants to be yours, and cannot.
I cannot be yours, he
cannot be
yours,
we cannot
be
yours.
You cannot be yours.
Are you listening yet?
Yesterday morning, I sat on the edge of a window sill, breathed in the air and I thought of you. The window was open and so was I, open-ended and unstoppable.
Are you listening yet?
Yesterday at lunch I ate a sandwich, turkey on rye and I thought of you. And sour lingered in my mouth, a comfortable misery.
Yesterday afternoon I sat on the edge of a window sill and watched my feet dangle like dew drops in empty rain, and thought about if you would miss me. And it wasn't raining like I wanted and the air was swift and I relished the eloquent silence of 4:23 pm. I climbed out of the window. I did not like the moment and I do not belong to you and neither does this poem. I am not yours.
Are you listening yet?
Bravo, Olivia! We will look forward to watching your development as an artist!