Madeleine Whittier lives her life in a "bubble" as the result of a very rare disease that leaves her allergic to the outside world. She is happy with this life, as she's known little else… until the boy next door moves in. Maddy is enchanted by Olly and can't wait to find out more about him. Through a series of secret emails, IMs, planned secret visits, epic fails, and hilarious events, Maddy and Olly fall in love. Only, can it work?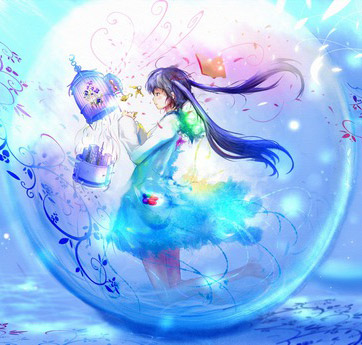 Nicola Yoon's writing is bright, concise, and tells the story in very short chapters that allow the reader to tear through the book in a single sitting. Also, the illustrations, done by Nicola's husband, David, really add to the humor and reality of Maddy's story.
The book flows so smoothly that you completely envelop yourself in the story. You feel yourself relate to Maddy and Olly and feel your heart-strings tug as they try to make their relationship work. The surprises and twists at the end will keep you at the edge of your seat and you won't be able to turn pages fast enough!
Everything, Everything
Author:

Nicola Yoon

Age Range:

12 and up

Grade Level:

7 and up

Binding:

Hardcover, 320pp.

Publisher:

Delacorte Press (Sept. 01, 2015)

ISBN-10:

0553496646

ISBN-13:

978-0553496642
I can honestly say this book was so well written that it is very hard to believe that it is a debut book. It makes you, as a reader, question if you're just alive or actually living. Maddy has so much to teach us about the difference between the two. Nicola Yoon is on point with her writing, her plot, and her characters. She is definitely going to be an author I watch for future novels!