Feeling inadequate, overwhelmed. We've all been there. In tough times, a partner that shares our pain is often the best cure to boost our confidence and, dare I say, transform our panic into possibility. Little Kunoichi (koo – no – ee – chee) found just such a friend in Chibi Samurai.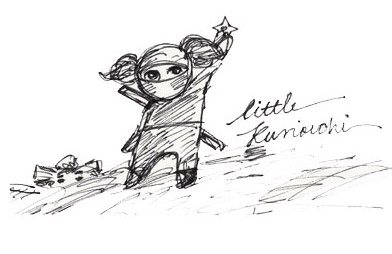 Little Kunoichi, The Ninja Girl by Sanae Ishida tells the story of friends who overcome doubt and build new skills with persistence and something special—shugyo, which means training like crazy. In this adorably illustrated picture book, Little Kunoichi finds it difficult to perform her ninja lessons at school so she sneaks off to her hideaway in the bamboo forest. It is there that she meets Chibi Samurai and watches him practice and practice and practice—strategy, physical fitness, mindfulness and more.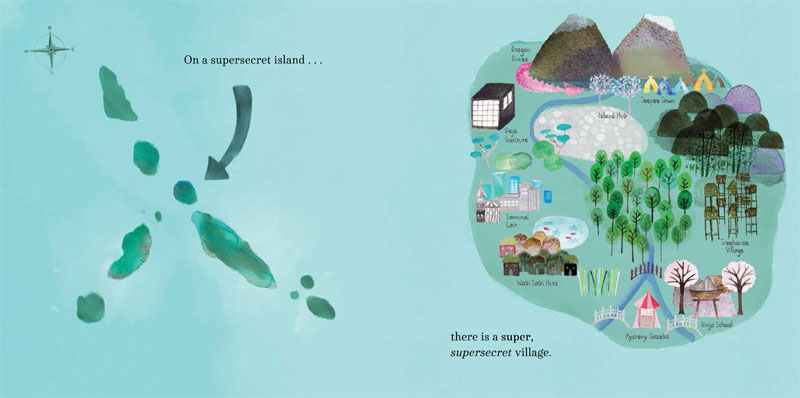 When their teacher announces that all students from the secret schools are expected to show their skills at The Island Festival, Little Kunoichi and Chibi Samurai decide to shugyo together. What happens next is earnestly sweet and silly as they come up with astonishing stunts to wow the crowd—no feat is too fantastical for the friends!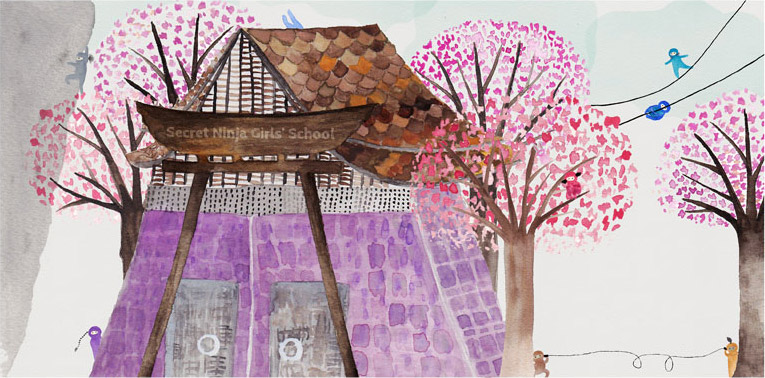 Author-illustrator Sanae Ishida delivers lovely, vibrant images—a gentle nod to the watercolors in Mirette on the High Wire by Emily Arnold McCully, and to the sweet, whimsical work of Korean illustrator Uh Soo-Hyun. In one spread, Ishida captures the essence of the festival with such glorious, universal appeal that one could almost (but surely not!) miss the deliciously delightful, intricate kimonos, buoyant lanterns, and sturdy samurais dueling under the bamboo umbrella.
Little Kunoichi, The Ninja Girl
Author:

Sanae Ishida

Binding:

Hardcover, 32 pp.

Age Range:

preschool – 2nd grade

Publisher:

Little Bigfoot (May 5, 2015)

ISBN-10:

1570619549

ISBN-13:

978-1570619540

Dimensions:

8.5 x 0.3 x 8.5 inches
If your child adores pretty princesses, be prepared for her to toss her tutu and tiara aside for a shozoko—a precious one-piece that covers all but the eyes. Even pet bunny wears one. This is serious cuteness!
Little Kunoichi is a special book for ninjas big and small who want a sneak peek into the magic that transpires when two friends unite in a secret hideaway in a super secret village on a super, super secret island.