As Editor-in-Chief of CWG Online, I am always keeping an eye out for quality books for little ones–children who are not yet reading or who have just begun to read by themselves. Books at the top of my list are those that make learning fun and whose artistry inspires the love of books!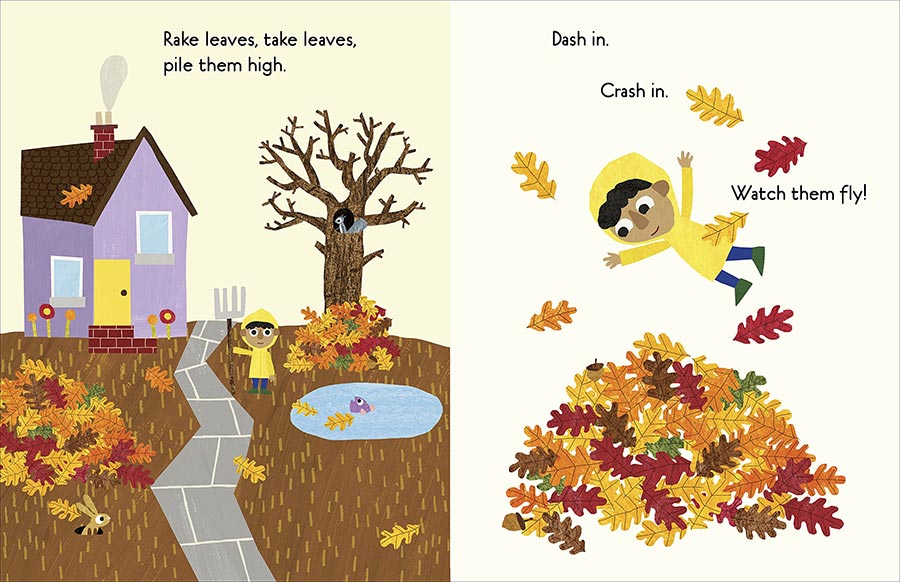 One Leaf, Two Leaves, Count with Me!
author:

John Micklos Jr.

illustrator:

Clive McFarland

publisher:

Nancy Paulsen Books (September 5, 2017)

binding:

Hardcover, 32 pages

grade:

preschool and up

ISBN-13:

978-0399544712
John Micklos Jr. has accomplished these goals in One Leaf, Two Leaves, Count with Me! Through delightful and clever rhymes, he introduces young children not only to the numbers one through ten, but to a method of counting them that marks the arrival and departure of the four seasons. Children can practice counting to ten (and going backwards) by observing the appearance and disappearance of Clive McFarland's wonderful illustrations of changing leaves on a steadfast tree. McFarland's noble oak stands in the front yard of a young boy's home and offers him a playful retreat as well as a home for his animal friends that include a squirrel, birds, bees, and a caterpillar. No matter the weather, its mighty trunk and branches offer shelter against falling snow, pouring rain, or chilly winds that blow.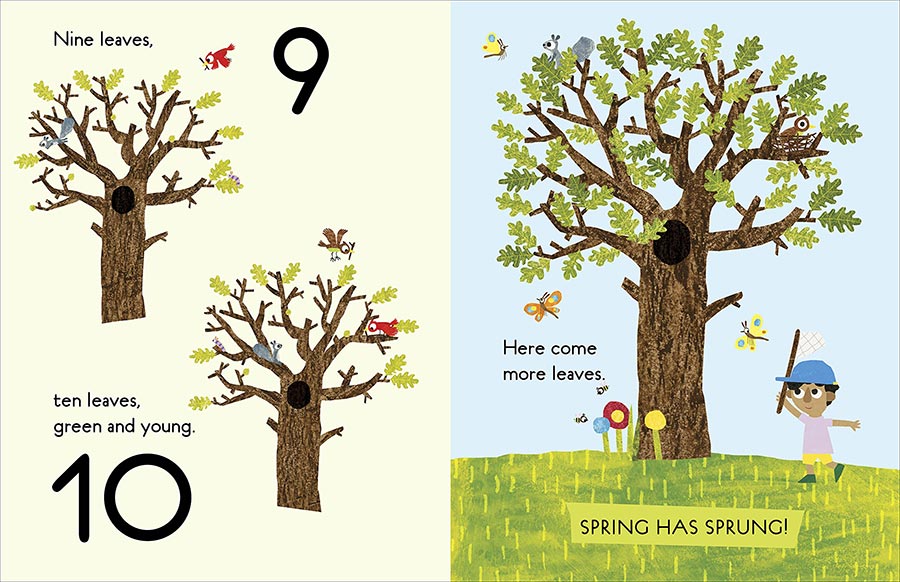 McFarland's lovely illustrations are a perfect match to the text and made even more delightful by his subtle details that include caterpillars that later appear as butterflies or a curious fish that watches all of the action from his small pond.
This is a book for all seasons, but it evokes such a wonderful feeling of autumn, that like the young boy who rejoices in the living treasures of his own front yard, you might just want to rake a pile of leaves and jump in, too!